Free Shipping on orders $99 and Up!
*Exclusions apply
$9.95 flat rate on orders under $99
Shipping Details
We offer many shipping options to ensure you get the items you need when you need them.
Same Day Shipping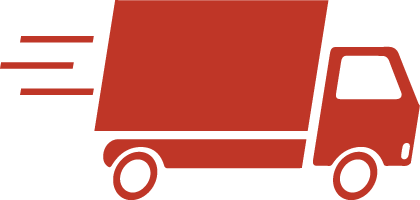 We ship most in-stock orders placed Monday through Friday before 12:00 PM PST same day. Some items ship within 2-3 business days. Our Customer Service team will notify you of any back orders if your items are unable to ship within 3 business days.
Need it in a hurry?Call or email Customer Service to make sure your item is available to ship, or leave a note on your order with your delivery deadline.
Free Ground Shipping on Orders Over $99
Carriers used for free shipping are chosen at the discretion of LaminationDepot.com.
Free shipping is only valid for locations in the continental USA.
*Offer Exclusions: Orders that are shipping to a P.O. Box, Alaska, Hawaii, Puerto Rico or A.P.O. addresses, all items that ship via Freight, as indicated by the "This Item Ships by Truck" icon, and prior sales.
This limited time offer may be cancelled without notice.
Expedited Shipping
We offer expedited for orders placed Monday through Friday before 12:00 PM PST. See shipping options at Checkout. You're welcome to Contact Us and make sure your item is available to ship ASAP. Our Customer Service team can help you select the best shipping method to ensure you receive your items in time to meet your deadline. Additional charges may apply.
Calculate Tax & Shipping
In the Cart: Under your Subtotal within the Order Summary, you'll see a drop down menu that says "Estimate Tax & Shipping." Select your Country, then enter your Zip Code. The most affordable shipping method will display within the Cart page by default. All available shipping methods and pricing will display in Checkout.
Freight Shipping
Some items, like large laminators and other heavy pieces of equipment, only ship via Freight. Contact Customer Service to request a quote for an item with additional Freight charges.
International Shipping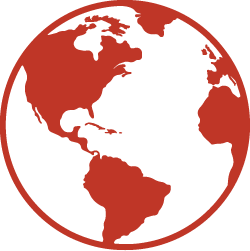 We are pleased to announce that we now offer international shipping options! When you Proceed to Checkout, our partner iGlobal will provide prompts to complete your order using their system. We will ship your order as soon as possible.